STATISTICS DAY QUIZ 2022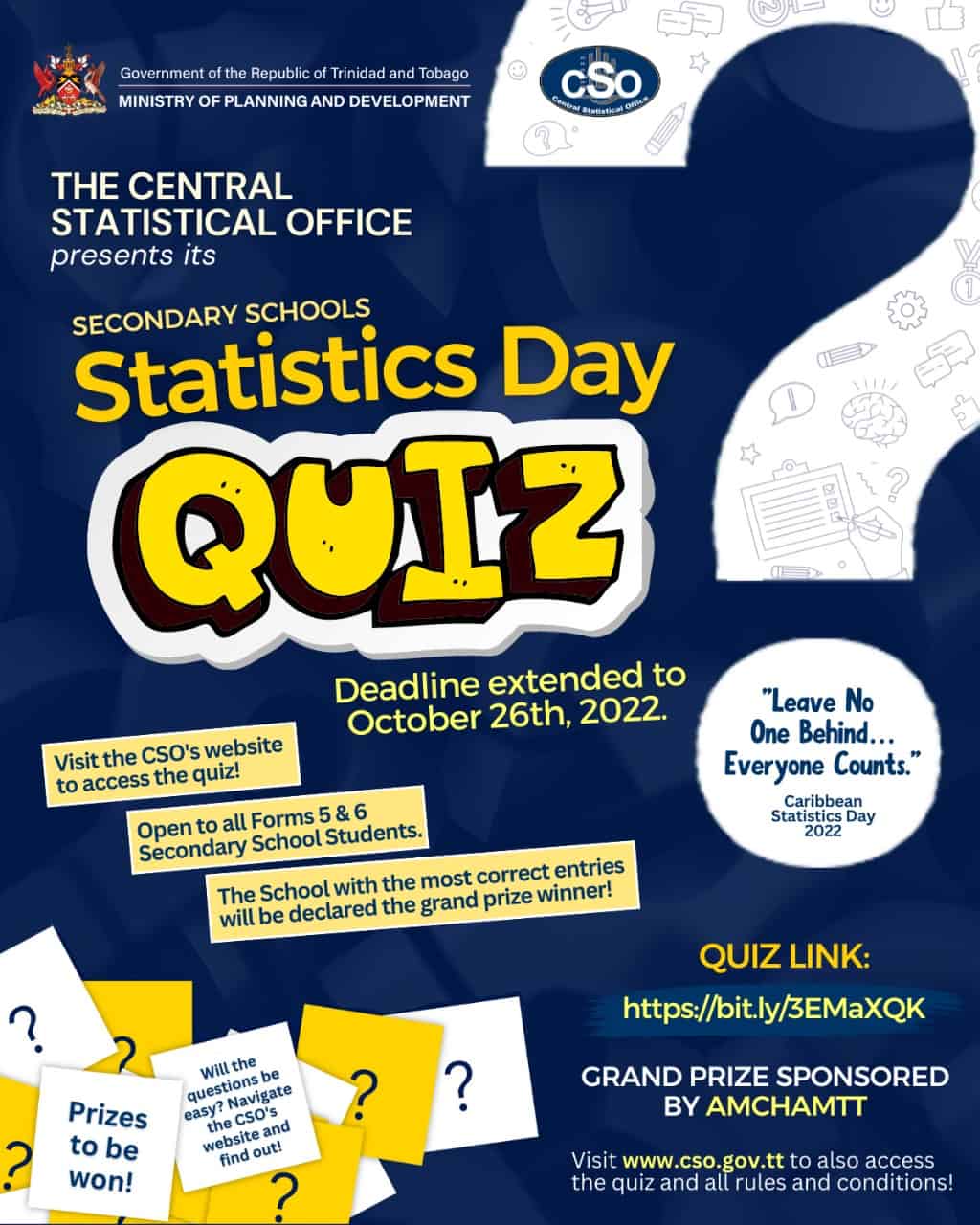 RULES FOR PARTICIPATION
The Answers for the Questions can be obtained by navigating the Central Statistical Office (CSO) Website, or drawing on the knowledge you have acquired from your Mathematics, Statistics, Economics, Management of Business or Entrepreneurship classes.
We encourage you to navigate the website, look under each of the Tabs and discuss with your friends and teachers.
By participating in this Quiz, you will not only be able to practice some of what you have learnt at school, but also learn about what data is available at the CSO and how you can use it not just for your studies, but in your everyday life!
Please read all rules carefully before attempting the quiz.
The quiz is ONLY open to students of Forms 5 and Forms 6. This will be verified.
Each student can only submit ONE entry. This will also be verified.
It will be open on Friday 14th October at 1:00pm and closes on Wednesday 26th October at 3:00pm. Please note that a Google account is NOT required to complete the quiz.
The link for the quiz will be available on the Central Statistical Office website (www.cso.gov.tt).
A prize will be awarded to the school with the most correct entries.
Results will be released on Monday 31st October, 2022.
A presentation of the prize will be awarded at the winning school on Tuesday 1st November, 2022.
Please note that failure to adhere to rules may result in your school being disqualified from the competition.